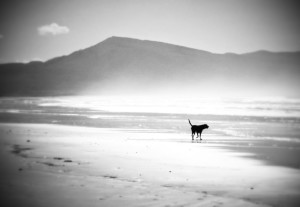 NEW…
Coupon books have been mailed out to all homeowners for the new 2015 dues. If you have not received yours, please contact The Capes office. Starting in January 2015, monthly dues will increase as follows:
Homes: increasing from $113 to $120
Townhomes: increasing from $227 to $237
Cottages: increasing from $113 to $120
Lots: increasing from $108 to $113
REMINDER…
The holiday season is a time of gift-giving…and an awful lot of those gifts seem to come in huge boxes that can quickly fill up our limited dumpster space. Please remember that all boxes should be broken down flat before you place them in the dumpster, or they need to be recycled. The Tillamook Transfer Station for recycling is located at 1315 Eckloff Road.
FROM THE CAPES MAINTENANCE COMMITTEE…
TOWNHOME PAINTING:
Phase 2 (Lots 40 through 77)

– Homeowners have received the list of suggested repairs that will need to be done before the white trim boards and front doors are painted in 2015. We have received responses from several owners, and look forward to hearing from more of you. If you need a reminder, please contact the Manager's Office. The intent is for all repairs to be done before the painters work on your townhome. If there are damaged trim boards (dry rot, etc.), the painter will not paint them. Ofstad Painting Co. will be doing the work, and we anticipate them starting in June. They will start with Lot 40, and move forward numerically. We will advise you as the schedule becomes more certain.

Phase 3 (Lots 78 through 109 and 173 through 175)

– Pre-painting inspections are tentatively scheduled for February or March of 2015 and the painting will be done in 2016. The purpose of the inspections is to give homeowners the opportunity to do corrective repairs during the more favorable weather conditions of the summer and fall. We will advise you of a more specific schedule for these inspections once it becomes available.
COMMON AREA MAINTENANCE PROJECTS:
The Maintenance Committee is pleased to report the completion of 18 repair/replacement projects in 2014. These projects are paid for using capital reserve funds. The list of capital improvement projects for 2015 is being prepared at this time by the Manager and the Maintenance Committee with significant input from the Architectural Review and Landscape Committees. Owner input is requested as to prospective projects to include; please address any suggestions to the Manager's Office. The list will be presented to the Board at their February meeting for acknowledgment and authorization to proceed to have the work contracted. The list will include descriptions and budgetary cost estimates for each proposed project.
REMINDER…
Any modification that changes the exterior appearance of your home first requires an ARC review. This includes the staining of decks, railing and stairs. For more information, please refer to the Architectural Review Committee page.
If you have questions, feel free to contact The Capes office or email the ARC.