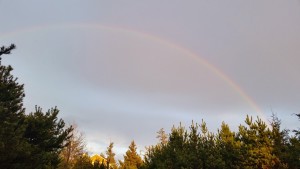 SEEKING VOLUNTEERS!
The Capes relies heavily on its committees to help maintain the vitality of our community; the knowledge contributed by our volunteers helps to keep HOA dues down by providing services that might otherwise need to be contracted out. Contact the Capes office (mailto: to volunteer for one of the following committees – not only is it an excellent opportunity to contribute your skills and interests to the community, but you'll meet new friends and neighbors, too!
MAINTENANCE COMMITTEE:
Chairman: Position open
Board Liaison: Cheryl Jones
Committee Members:
Karinda Boone
Mark Knudson
Henry Wheeler
Robert Wiley
LANDSCAPE COMMITTEE:
Chairman: Position open
Board Liaison: Brian Christopher
Committee Members:
Sam Sadler
Carole Matthews
ARCHITECTURAL REVIEW COMMITTEE:
Chairman: Chuck Stalsberg
Board Liaison: Claude Zeller
Committee Members:
Jim Partin
Jeff Tathwell
WEBSITE/COMMUNICATIONS COMMITTEE:
Chairman: Jenny Green
Board Liaison: Lynne Styles
Committee Members:
Karinda Boone
BRIDGE HOUSE COMMITTEE:
Chairman: Gay Bauman
Board Liaison: Petra Shapiro
Committee Members:
Marcie Davey
Toni Stalsberg
DISASTER PREPAREDNESS COMMITTEE:
Chairman: Anne Bethell
Board Liaison: Cheryl Jones
Committee Members:
Wanda Partin
Jenny Green
Karinda Boone
Gail Abbott
2015 BOARD CANDIDATES
The following homeowners have submitted their names to be considered for board candidates in the upcoming election:
Brian Christopher
Lynne Styles
Henry Wheeler
Tim Breaux
Candidate statements of 250 words or less are due by March 14, 2015. Statements are to be mailed, emailed, or hand-delivered to the manager's office.
LANDSCAPING ALERT
Tent caterpillars have been setting up camp all over the place. Please check the trees on and around your property, and notify the office if you see any of the little buggers.
BRIDGE HOUSE USAGE
Would you like to reserve the Bridge House for your special event? Soon you'll be able to make your reservation online, but for now, just download the Bridge House Reservation Form and turn it in to the Capes office at least two weeks prior to the requested date. Please note, due to some deck repair work starting on March 23, 2015, there will be no reservations allowed for approximately one week while that's being completed. We apologize for any inconvenience this may cause.
HOME RENTALS
Are you renting out your home more than our community rules allow? We hope not! In addition to the rules for renting laid out by the CC&Rs, you also need to have a permit from Tillamook County to be able to legally rent your home. If you have questions, call the Tillamook Department of Community Development at 503-842-3408.